HIGH-QUATLITY MILKING INCREASING YOUR PROFITS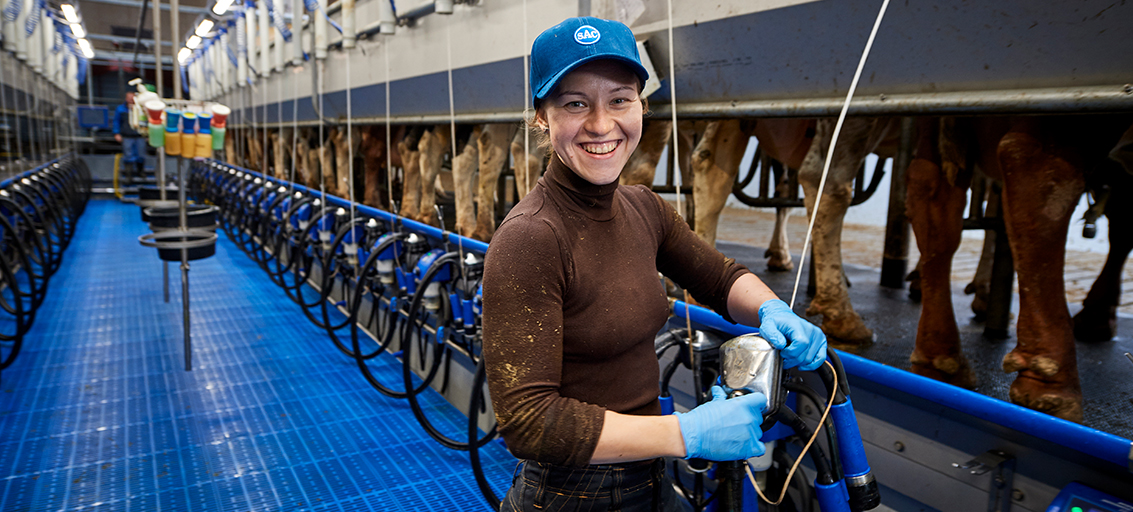 SAC offers complete milking solutions that enable you to obtain the highest possible milk yield with the best possible quality – including both traditional and more automatic milking solutions. This has been our focus since the first generation of the S.A. Christensen family started the company back in 1938.
We provide you with high-quality milking solutions. No matter how big or small your herd is, you can always get an SAC milking solution that fits your needs and the needs of your cows. Needs for efficient, but gentle milking and needs for contact with the cows. Whether it is just a handful of cows or a larger herd in the country, our milking solutions will help you get the best milking and milk, to give you a pleasing profit.